Milestones
As I write this on January 10,2021, I'm celebrating a personal milestone. Well, not so much celebrating it as reflecting on it. We'll celebrate it later this week in Phoenix. Ten years ago today, I should have died. I had a heart attack and "coded." Three times, I'm told. God's grace and the quick thinking of my friend, Danny Hinkle, made my death temporary.
A series of what I think of as miracles were provided by God to bring me back to the land of the living. Start with the fact that I was with Danny, who had the week previous been refreshed on CPR by his daughter, so that when he looked over at me in the car and saw that my eyes had rolled back in my head and that I wasn't breathing, he knew what to do. He started pounding on my chest with his right fist and looked for a place to pull the car over. The place turned out to be 118th and Shea Boulevard in Scottsdale, AZ.
He dialed 911 on his iPhone and put it on speaker while he ran around the car and climbed in on top of me to give me chest compression. Less than 4 minutes later the second miracle happened: EMTs arrived. They pulled me out of the car, confirmed that I had no pulse or respiration, and started their work on me. They "hit me with the paddles" and finally got both pulse and respiration (a third miracle), and got me in the ambulance. I coded again. They hit me again and revived me (another miracle). We headed out for the hospital, which was less than a mile away (another miracle). I coded again in the Emergency Room, and they were able to revive me. Another miracle.
Mercifully, I have no memory of any of this. The last thing I remember is passing the Mayo Clinic, westbound on the way back to Danny and Anita's, and closing my eyes. The rest happened without my direct participation or awareness. Or consent, for that matter.
A skilled cardiologist (turns out he's one of the leading cardiologist in the country) at Scottsdale Health Care (which turns out to be one of the best cardiac hospitals in the nation) performed an angioplasty on me and opened my LAD artery (the one they call the "widow maker") and was able to place a stint. I think this was another miracle. No surgery. No cracking my ribcage open to reroute arteries. I was up and walking down the hall of the cardiac unit the next day. Not briskly, but upright and walking on my own power.
There's more to the story I'm reflecting on – a good bit, actually – but I won't bore you with it. Today, 10 years later, I'm living a healthy life – in some ways a healthier life than I've lived since my 20s. My heart issues really don't get in my way. At my age, it's hard to decide whether it's just Bro. Ass (my aging body) or my cardio issues that limit my energy. I can do pretty much all I want to do. Since 2015, Debbie and I have had the honor of being part of an international ministry (Open Door Libraries) that takes us to Europe and the Middle East a couple of times a year or more (when we're not held hostage by Covid 19). Heart issues haven't kept us from broad travel and meaningful ministry both here in America and in our 3 Open Door Library locations. My cardiologists are happy with how I'm getting along, and have given me pretty much a clean bill of health. I check in once a year. That all feels a little like a cluster of miracles.
I've had the blessing of being able to tell my story many times. And afterwards, often people tell me some version of, "Wow. God wasn't finished with you here. He must have something important in mind for you!"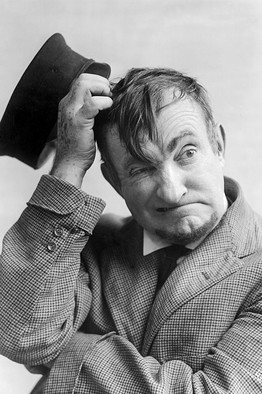 I take this as a compliment, but after 10 years and a lot of reflection, embarrassingly, I really can't put my finger on what that important thing is that I was saved for. Kind of a head-scratcher for me. The best I've been able to do is to take life as it comes at me and do the best I can, in partnership with God, day by day.
I'm really grateful that in these last 10 years God's given me the chance to watch my 4 grandkids as they grow up, and watch their moms and dads be awesome. I'm so thankful I've had these last 10 years to enjoy my Proverbs-31-woman wife. She's more beautiful to me today than she was 46 years ago when I saw her walk down the center isle at the Boulevard Christian Church in Muskogee, OK, at our wedding. I had almost 5 more years of ministry in Las Vegas, and then a great 3+ years on staff at a church of wonderful people in NE Iowa. And as I mentioned earlier, more than 5 years of working with Open Door Libraries and the amazing staff there. For the last year and a half, I've been walking with God toward a shift in my ministry career from church-based to pastoral counseling (pretty close to the 1% mark within my sweet spot). It's been a bit of a zig-zag route from January 10, 2011 to January 10, 2021, but I think I'm moving forward in partnership with God and His Grace.
I didn't go out into the wilderness or up on the mountain top to get a special word from God before I started moving forward. I just did what I thought was next. No telegrams or emails from God. No writing on the wall. Just a sense that the best thing for me to do was what seemed next to me.
There are others with a deeper background and bigger faith than I have who have written and spoken about getting their mission given to them from the Lord in terms they couldn't mistake. I envy these people. Sometimes I feel guilty and embarrassed that I didn't get that clear word from God. I've more or less gotten over these feelings in the last 10 years. I've come to believe this is how God decided He wanted to write my story. I figure the smartest thing I can do is (paraphrasing something Oswald Chambers once said) trust God and do what's next. I'm convinced that's good enough for God, too. I hope it's not bending the context, but I think His word to me is similar to what He told the Apostle Paul, "My grace is enough for you."
Walking in that grace is what I've decided my mission is. I think it will work out over time as a series of milestones ahead until, according to His will and timing, I'm done. As of today, He and I aren't done.