I'm Bored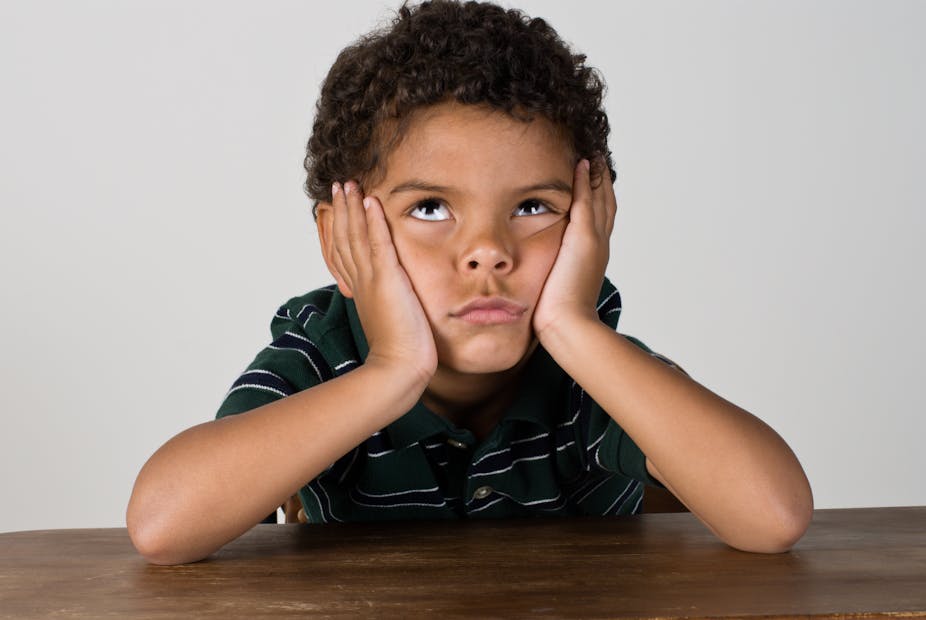 If you've got school kids at home, I'll bet you've heard that phrase about a thousand times in the last couple of weeks. Debbie's and my kids are all grown and gone, and I heard it this morning. From myself.
I learned as a boy not to tell my mom I was bored. "Nothing to do? Oh, I can help you out with that!" she'd say. And then she'd give me about a dozen chores to do. It was probably only one or two chores, but it felt like a dozen. And there was nothing on her chore list that tripped my trigger. For crying out loud, it was all work!
ADD (Attention Deficit Disorder) hadn't been invented when I was a boy, but I think I had it. ADD people are easily bored. I think I still have a bit of it. In this season of "social distancing," I'm bored a lot.
When I'm bored, I have a few default things I do. I complain. I burn hours watching TV. With no sports on, I end up watching way too much Maine Cabin Builders and Diners, Drive-Ins and Dives and Andy Griffith reruns. Or I burn more hours going through Facebook. Neither of these activities are very fulfilling. I play digital Solitaire. That's not very fulfilling, either. I'm on a low carb diet, so I also spend a good amount of time jonesing for chips and ice cream while watching the Food Channel. So far, I've only jonesed for them. I guess that's a good thing. When all else fails, I try to read. If it's not highly captivating, I don't last long with it, though.
Do you see a pattern? The one thing these things all have in common is that they're not satisfying. Inactivity breeds inactivity, and that breeds dissatisfaction. Dissatisfaction breeds more dissatisfaction, and that breeds agitation. It's like I'm 11, again. Only my mom isn't around to give me a to-do list. Thankfully, my wife doesn't do this, either. I'm afraid I'm not mature enough for that to be a good thing.
Can I get an Amen? Anybody else know what I'm feeling?
There's always yard work, isn't there? Well, yes. But there's also the Spring rains. And really, is it good for grass to be mowed more than every other day?
Gardening? I've got a black thumb. And no interest.
Golf? Ah, yes, God's favorite sport, and mine. That would be a fabulous alternative. Except for two things. The aforementioned Spring rains and the cost factor. And one more thing, I guess. It's not an at-home activity. Although if I did it right, I could keep the prescribed 6-foot distance from others. But still, there's the weather and the expense of it.
The last time I was this bored was the six months I was recovering from my heart attack and couldn't work. It was no fun then, either.
I'm not an Eveready Bunny type. Working 60 hours a week holds no appeal to me. I try to not be lazy, but I'm not a work-a-holic. You'd think a slow-down of this sort during the general quarantine wouldn't be a big hurdle for a guy like me. But it's a steeplechase-size hurdle.
I think part of the difficulty of these few weeks of inactivity is that it's not of my choosing. This isn't like a vacation. Not for me, anyway. When I go on vacation – even if it's a staycation – I choose when and where and for how long. The only choice I had on this one is whether or not I'll observe the urging of government. No exotic places, no great eating out, no roller coasters, no golf. Come on! You can't have a vacation without those things, can you?
Well, yes you can.
And then there's this. There are millions of moms and dads who are trying to keep their kids occupied and out of trouble, not to mention on property and engaging in some form of homeschooling, all without losing their minds. Most of these parents don't have any training or experience with this. Neither do the kids. I've got it good, compared to them. If you're one of them, I salute you! Good on you! You can do it! God bless you!
As I type thing up, a phrase from the Psalms keeps coming to mind. I think it's a Word from God. "Be still and know that I am God." (Psalm 46:10a) Actually, it IS a Word from God. It's in the Bible. So.
I struggle with the "be still" thing. There's a couple of dominant factors in this. One is my simi-ADD-ness (if that's not a word, it should be). I don't consider it an excuse, but it's a factor.
Another is that I live in the same world you live in. It's full of noise and activity. If you live in a city or an urban area, I think you know what I'm talking about. There's just not very much stillness in my normal life. I rope off the beginning of the day for an hour of quiet time, but in that hour, there's a ton of noise in my head, even though it's quiet in my study. Be still? I try.
And then there's this. Sometimes when I get still I fall asleep. It happens to older people…
But think about this. When the Sons of Korah penned this poem, the world wasn't really very noisy. There were primitive technologies, but nothing like the noisy ones in our noisy world. If you wanted peace and quiet, it was often just a few steps from your door. If you could block out the sounds of your livestock, you didn't have to go far to get away from the noise of the world.
The world wasn't in a hurry, either. People worked from a sundial, not a digital clock. You traveled at the speed of camel, not the speed of sound.
The stillness the Sons of Korah wrote about is far less about quieting the external world than it was about quieting the inner world. As different as our external worlds may be, our inner worlds are very much alike. The ancient Hebrew would have had as much inner noise as we do.
I'm told that the phrase "be still" can also reliably be translated "cease striving." In the context of this Psalm, "Stop fighting," even. Interesting.
But "be still" is just the first half of the idea in this half-a-verse. The second half is, "and know that I am God."
A strong implication here is that this knowing God thing isn't something you do on the fly. You don't multi-task knowing God. The purpose of being still is so that you can know Him. There's much to ponder here. Especially in a noisy world that's temporarily grown only a little less noisy because so many of us are staying home, but will one day soon get noisy again. Quite possibly more noisy than ever.
There's really only one reason to stop fighting, to cease striving, to be still. It's that God is our Provision, our Protector, our Rock and Fortress. In verse 1 of this Psalm, the SoK (Sons of Korah) wrote, "God is our refuge and strength, an ever-present help in trouble." Because this is true, because He is my refuge and strength, I can stop fighting. I can cease striving. I can be still.
And when I'm still, when I've ceased striving, I can know – I mean really know, not just academically, but deeply, deep down in my soul – that He is God.
Please don't take this is an admonition to read your Bible and pray more, and just get over the whole Coronavirus thing. Reading your Bible and praying are good things, and you should be doing them. You know, like washing your hands. But the only way we'll get over this Coronavirus thing is by getting through it. And the only way we'll get through it with minimum damage is by being still and knowing that He is God.